1911 Mammoth Ivory Grips (15C) Sold 8/30/23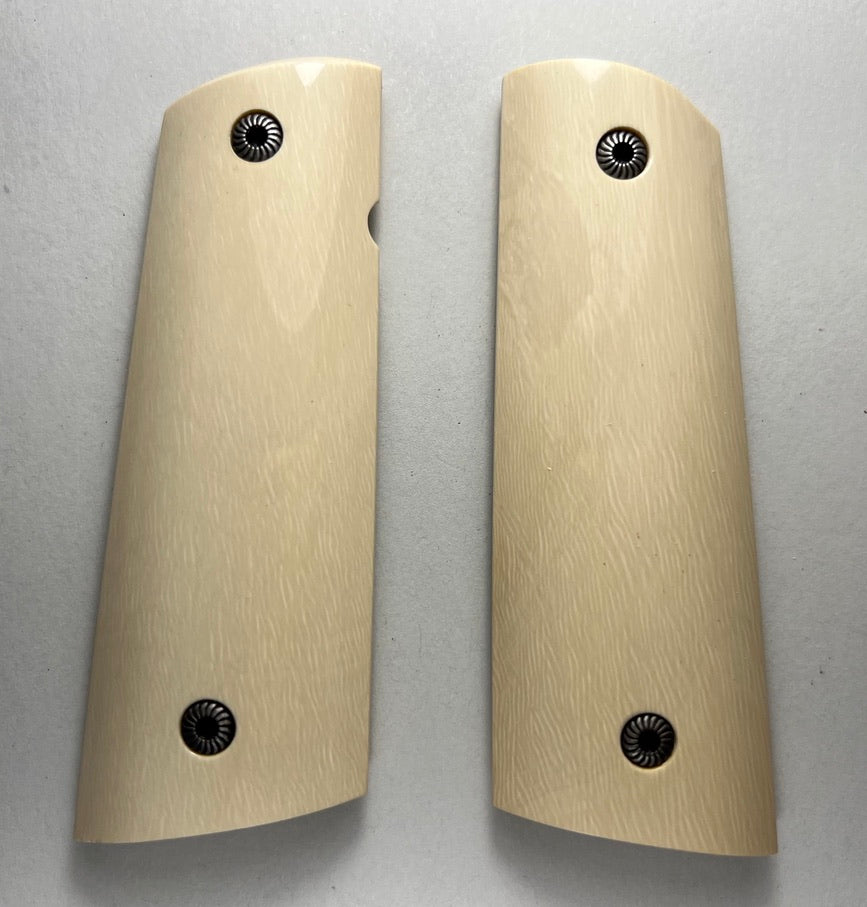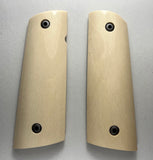 Description
This set of center cut mammoth ivory grips has nice light elephant ivory color with really rich grain/figure, highly sought after, not seen very often.  At the top of the panels the light areas are glare from the lights that show how highly polished the ivory is, one of the wonderful qualities of ivory.  The screws shown are Swirl and not included, order separately.
Ordering with Boone Trading Company is risk free!  Simply return any unaltered items you are not satisfied within 30 days and we will cheerfully refund your money, issue a credit or make an exchange, your choice. 
For US sales:
To comply with state laws we no longer ship any ivory to New Jersey addresses and no mammoth ivory (only walrus ivory) to New York addresses.
For international orders, please select Mammoth Ivory Grips only.
FANCY 1911 SCREWS - click here!
For years customers have asked how best to care for their ivory items, we have the answer now - Renaissance Wax!  Extraordinary wax polish restores, refreshes and protects fine furniture, antiques, precious metals, collectibles, art, ivory, firearms and much more! 
Protect Your Grips with RENAISSANCE WAX - click here to read more.
To add Renaissance Wax to an order for these grips, just select one of the boxes below indicating size.