1911 COMPACT Model Mammoth Ivory Grips (OM02)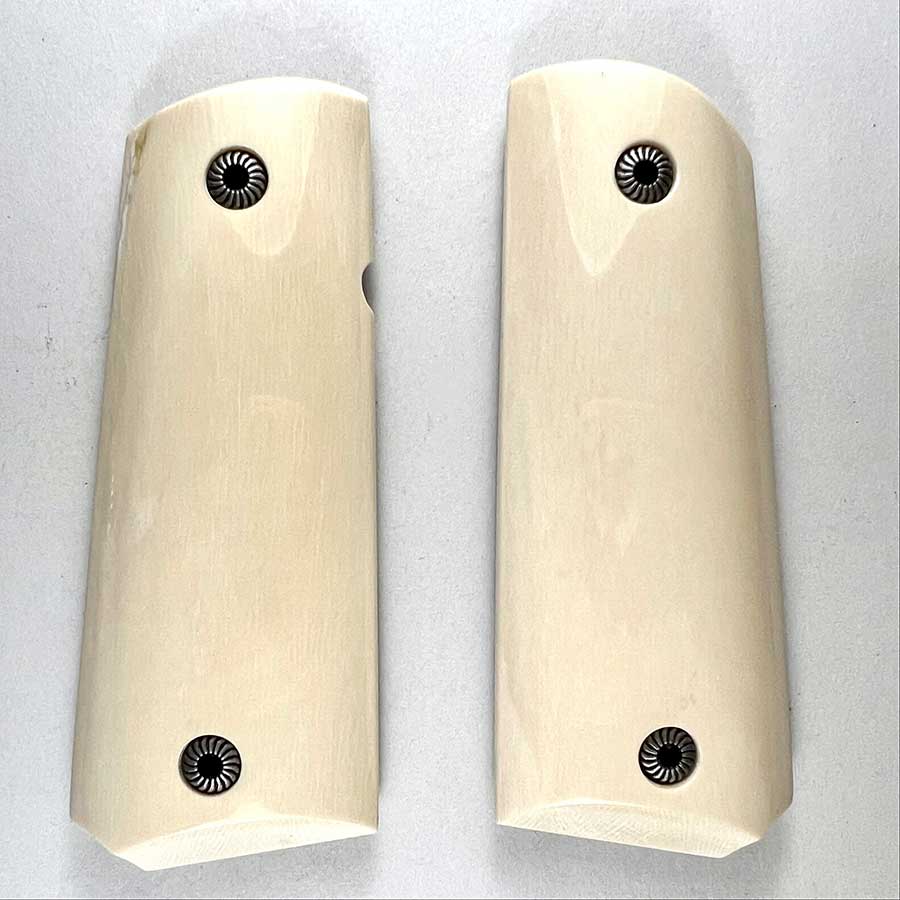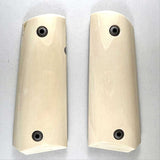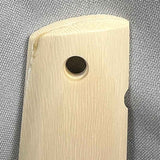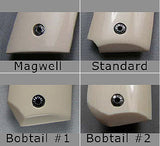 Description
Mammoth Ivory light color with rich figure and grain, they look like African elephant ivory. The panel on the right has some stabilized cracks on the top and edge so they are priced accordingly.  
These are .33" thick not the best choice for small hands.  We could thin them down too. 
Guaranteed for life.
Non-structural cracks, watermarks and varying coloration are typical of mammoth ivory, just a part of their natural beauty and uniqueness.  All of our ivory grips have been stabilized and are guaranteed against breakage for life!
Compact/Officers model grips are shorter, approximately 3-3/4" in length and will not fit a full size frame.
Made from genuine woolly mammoth and mastodon ivory from Siberia (legal to ship world wide with the exceptions of New York and New Jersey). This ivory is at least 10,000 years old and we use only the best quality to insure that they are as tough as modern elephant ivory but, with the magic that only extinct prehistoric furry elephant ivory has. 
US sales: To comply with state laws we no longer ship any ivory to New Jersey addresses and no mammoth ivory (only walrus ivory) to New York addresses.
For international orders, please select Mammoth Ivory Grips only.
For years customers have asked how best to care for their ivory items, we have the answer now - Renaissance Wax!  Extraordinary wax polish restores, refreshes and protects fine furniture, antiques, precious metals, collectibles, art, ivory, firearms and much more! 
Protect Your Grips with RENAISSANCE WAX - click here to read more.
To add Renaissance Wax to an order for these grips, just select one of the boxes below indicating size.